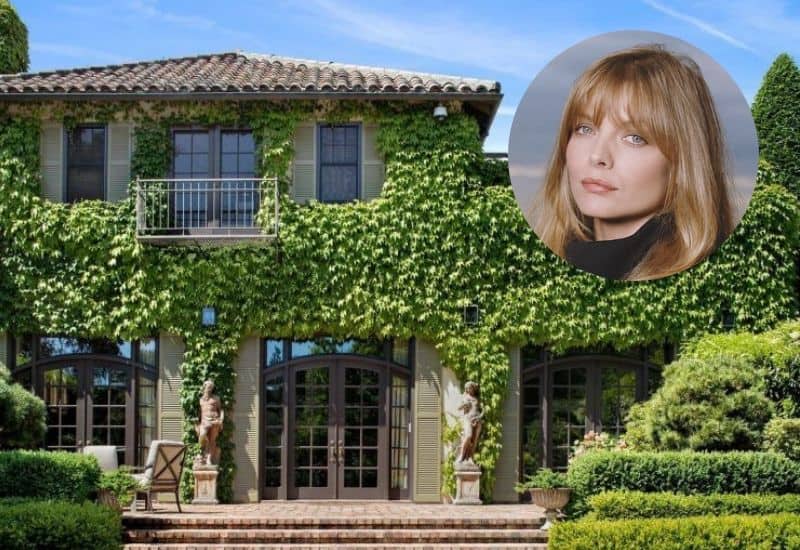 Michelle Pfeiffer Just Bought A Brand-New Mansion Next to These A-Listers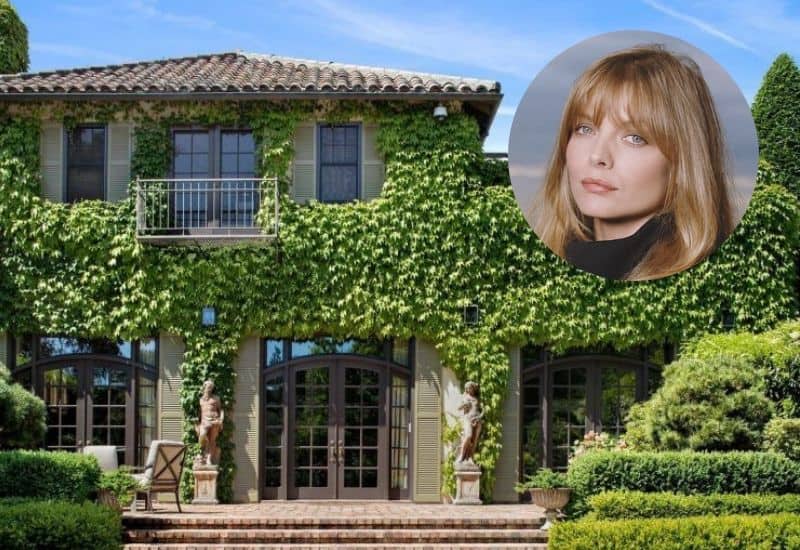 Birds of the same feather do flock together and it looks like the wealthy and famous kind tend to congregate in one exclusive Los Angeles neighborhood.
Case in point: Oscar winner Michelle Pfeiffer and her television writer husband David E. Kelley are joining their brethren after they splurged a whopping $22.3 million on a mansion.
Old World Glam
Their new abode is a 10,300 square feet home located in the coveted Pacific Palisades neighborhood. The deal was reportedly done off-market as the property was never publicly listed.
Unfortunately, this means that a lot is unknown about the Old World villa-style mansion. Available information says that the house has six bedrooms and eleven bathrooms. It also comes with a four-car garage.
It looks like the Hollywood couple got the place at a discount as it was originally marketed as a $25 million pocket listing.
The buy is certainly a good bargain considering that it was also designed by famed architect Steve Giannetti, who's known for his classical-style designs with a modern twist.
This is evident in the rustic yet modern vibe that the home's interiors have. Its other notable features are its neutral accents and blonde-colored hardwood floors.
Exclusive Neighborhood
The house stands on a .36-acre lot and is surrounded by gardens, a grassy backyard, and a swimming pool. Beyond that are the homes of their Hollywood peers.
On the same street as they are actor Ben Affleck, comedian Larry David, actress Jessica Capshaw, and Marvel Studios head Ken Feige.
Pfeiffer's new crib is also notably located in the most expensive pocket of Pacific Palisades called the Riviera. Sitting on top of a knoll, the 'Scarface' actress' home actually directly overlooks the Riviera Country Club.
The club itself boasts of having famous members like Adam Sandler, Dennis Quaid, and Mark Wahlberg.
The Couple's Collection
Pfeiffer and Kelley's recent purchase comes after a series of real estate sales. Just last year, they sold another home in the same neighborhood for $9.1 million. Across from this estate is an $8.35 million property, which they are currently selling.
Their real estate collection also includes an expansive 340-acre compound in British Columbia. It's listed for a whopping $28.8 million at the moment.
The couple has also sold their longtime equestrian ranch in the Silicon Valley to an unnamed tech industry buyer for $22 million. Safe to say the couple surely knows how to sell a luxury property.